10/12/2016 - PAKISTAN
The Manchar lake was an immense reserve of fresh water and covers over 250 square kilometers. Its shores were home to the fishing boats of the Mohanna tribe. In the seventies a plan was launched for the spillage of industrial, human and agricultural waste. Out of 200 species of fish, 14 have become extinct; there are few remaining boats; 15 thousand fishermen have emigrated in search of work.
10/12/2016 - PAKISTAN
Human Rights Day in Lahore: The government must stop all discrimination
by Shafique Khokhar
Hundreds of people gathered in front of the Press Club, displaying placards and chanting slogans. Disabled, trans-gender, women, men and children have called for respect of minorities, the guarantee and protection of the fundamental rights of each individual.
10/12/2016 - JAPAN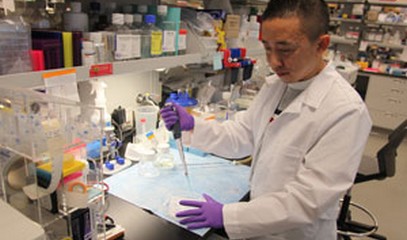 The Kansai University says no to the government: We will not do research for military purposes
The private institution has allowed its researchers to be part of the Ministry of Defense Program which provides technological studies in peaceful and military context: "This could be used against humanity without the approval of the scientists."
10/12/2016 - CHINA
Human Rights: letter to Xi Jinping for arrested Chinese writers
by Paul Wang
Signatories include: Salman Rushdie, Margaret Atwood, JM Coetzee. The memory of Liu Xiaobo, sentenced to 11 years in prison; his wife Liu Xia, under house arrest; Academician Ilham Tohti, sentenced to life imprisonment for his criticism of Beijing's policy towards the Uighurs.
10/12/2016 - UNITED ARAB EMIRATES
Apostolic Vicar of Arabia: the Jubilee of mercy has brought people closer to faith
Msgr. Hinder speaks of the Holy Year as an occasion for "reconciliation and forgiveness." In an atmosphere of war and violence "forgiveness become increasingly important." A gesture that must also embrace those who "deny rights and inflict suffering." Thousands of faithful attend Advent Masses. Immigration "contaminates" the very life of the Church.
10/12/2016 - RUSSIA
Krasnodar: flurry of convictions for high treason and espionage
Komanda-29 association for legal protection denounces situation. The case of Oksana Sevastadi, sentenced to seven years in prison for a text message sent to a Georgian acquaintance.
09/12/2016 - MYANMAR
Lashio bishop speaks about his diocese, wounded by war and drugs
by Phillip Za Hawng*
Mgr Philip Za Hawng describes the tragic situation in the northern region of Shan State, where fighting rages between the government army and rebel forces. Civilians have fled to China to escape the fighting. In the meantime, illiteracy and the drug trade grow. The prelate offers a proposal for lasting peace.
09/12/2016 - BANGLADESH – VATICAN
Prime Minister Hasina to invite Pope Francis for a visit to Bangladesh (photos)
by Sumon Corraya
Card D'Rozario met the prime minister in her office. The apostolic nuncio, Archbishop George Kocherry, was present at the meeting. "On behalf of the 600,000 members of the Christian community that I represent, I express my loyalty to the prime minister and the nation," the cardinal said.
09/12/2016 - GULF
Washington and London rake up billion-dollar contracts to sell weapons to Saudi Arabia, Qatar and UAE
The United States plans to sell military helicopters and hardware worth billions of dollars despite criticism from activists and NGOs that the weapons kill innocent civilians in Yemen. UK and Gulf nations enter a strategic partnership against Iran, a "threat" to the region.
09/12/2016 - INDIA – UNITED STATES
After placing US Christian NGO under supervision, which puts thousands of poor children at risk, India has second thoughts
by Nirmala Carvalho
Compassion International operates in India with 580 partners, providing US$ 50 million a year. In February, the Indian government placed it under its supervision. The group has gone before the US Congress. Radical Hindu group criticises the explicit goal of evangelising children.
09/12/2016 - VATICAN
Pope: Priests should not be "officials", or worldly or "intermediaries" of God's love
The authentic priest "is a mediator very close to his people," an official instead just does his job, but then moves onto another "always as an official", "he does not know what it means to get his hands dirty" be in the midst of reality. And that is why when "the priest changes from official to intermediary he is not happy, he is sad." And looks for a little bit of happiness "in being seen, making his authority felt".
09/12/2016 - SYRIA
An interview with Assad: Yes to inter-Syrian dialogue, no to terrorism and foreign interference
The Syrian president distinguishes between the opposition forces in the country. Not all are collaborators and talks are not possible with those who are "serving foreign agendas". He attacks Saudi Arabia and Qatar responsible for Israeli superiority in the region. The fight against corruption and the commitment to improving the living conditions of citizens. A truce in the fighting in Aleppo.
09/12/2016 - INDONESIA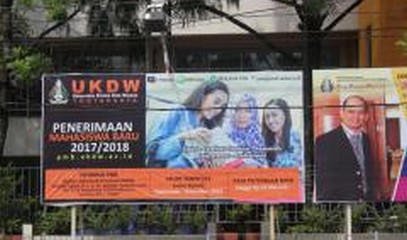 Muslim extremists slam Christian university for "false" advertising
by Mathias Hariyadi
A banner at Duta Wacana University, a Protestant institution, shows a female student wearing a hijab. According to Islamic radicals, a Muslim should not be shown in an ad for a Christian institution. However, for one Muslim student, "no political agenda should interfere with academic studies".
09/12/2016 - INDIA
Sister Meena Barwa: Handmaids of Mary mark Feast of the Immaculate with renewal of vows
by Nirmala Carvalho
Seven nuns operate in Madhya Pradesh. Yesterday 19 new sisters made their profession in Orissa. About 500 sisters in India and Germany. With particular preference for the poor, women and children, working in the field of social work, education and healthcare.
09/12/2016 - VIETNAM - CHINA
South China Sea: Hanoi continues to build on disputed islands
Satellite images taken on November 30 show Vietnamese ships near the Ladd Reef, a small island in the Spratly. The military purpose of the new base is still unconfirmed, but it could trigger Beijing's ire.