29/03/2017 - CHINA
The people's court refuses to publish the final sentence against Fr. Fei Jisheng, a priest of the diocese of Shenyang. Local Catholics: "The judges recognize his innocence, but the court wants him convicted." The arrest took place on October 18 last year on suspicion of embezzlement of a sum of money which, however, belonged to the priest. Charges hide authorities' attempts to stop his work of evangelization.
28/03/2017 - CHINA
Suzhou, 9 human rights activists detained in secret since September
On 8 September 2016, the police seized the protesters outside of the people's court in Suzhou. Eight are under "residential surveillance at a designated place" (RSDL), while another has been formally arrested. Those arrested were protesting the conviction of Fan Mugen. Some of the detainees are accused of having sent "politically sensitive" online messages. In November, other police arrests. The UN Committee against Torture: "The extent to which RSDL is widely abused illicit and open to interpretation and application." Eleven countries have called for an end to the practice.
28/03/2017 - CHINA
Former judge detained for helping farmers in complaints against the government
Huang Yunmin was to set to accompany farmers to Beijing to file petitions. He could get up to ten years in prison. He had criticised the judicial bureaucracy and exposed court corruption. Because of this, he was forced out of his job.
28/03/2017 - HONG KONG – CHINA
Carrie Lam to visit mainland bodies in Hong Kong
by Paul Wang
Hong Kong's new chief executive will make a courtesy call, not a visit of gratitude for the mainland's support. She pledged to uphold the principle of "one country, two systems". Beijing's influence is "worrisome".
27/03/2017 - HONG KONG – CHINA
On Carrie Lam's first day, prosecution awaits Occupy Central leaders
by Paul Wang
Lam is elected chief executive with 777 votes. Viewed as Beijing candidate, she also seen as CY 2.0, heir to Leung Chun-ying (CY 1.0) who is against democratic demands. The formal transfer of power will take place on 1 July, the 20th anniversary of Hong Kong's return to China.
24/03/2017 - CHINA
A "green necklace" of trees against air pollution in Beijing
Hebei Province plans to use wetlands around the capital. The latter however suffers from water shortages. Beijing's pollution crisis could be tackled by closing a significant number of steel factories in the region, but powerful interests and state enterprises have opposed such a move.
23/03/2017 - CHINA – UNITED STATES
New maritime incident between China and the United States
Chinese air traffic controllers ordered a US military aircraft to leave a disputed area, but the US bomber ignored it and pursued its mission. ""Pacific Air Forces . . . did not recognise the Chinese Air Defence Identification Zone (ADIZ) when it was announced in November of 2013, and does not recognise it today," a US official said.
22/03/2017 - CHINA
Religious activities by students and faculty closely controlled
Through special groups, the United Front tightly monitors religious activities on campuses by Chinese and foreigners. Anyone caught engaged in religious activities is expelled or fired.
21/03/2017 - NEPAL – CHINA – TIBET
Police arrest hundreds of Tibetans in the wake of Pema Gyaltsen's self-immolation in Kardze
by Christopher Sharma
Fifty-eight years after Tibet's uprising, protests continue in favour of the freedom of the Tibetan people and the return of the Dalai Lama. India and China are in a standoff over the spiritual leader of Tibetan Buddhism. Nothing is known of the conditions of Pema Gyaltsen, who sacrificed himself in a week-end protest.
21/03/2017 - HONG KONG
Election Committee to pick Hong Kong's next chief executive on 26 March
An elite group of 1,194 individuals will choose one of three candidates for a city of 7.3 million. Beijing-backed Carrie Lam and pan-democratic John Tsang are leading. Fearing any disorders, police has an evacuation plan for the authorities. The Justice and Peace Commission is opposed to the selection system, calling the electoral law an illusion of democracy. The Chinese government controls the outcome and protects the interests of privileged groups.
21/03/2017 - ASIA-USA
Forbes: China second largest number of billionaires, Asian women prevail among the "self-made"
319 Chinese billionaires. 18th richest in the world an Asian. Among the female billionaires who built their wealth, a Vietnamese. 13% of most billionaires in the world: the most significant increase in 31 years.
21/03/2017 - ASIA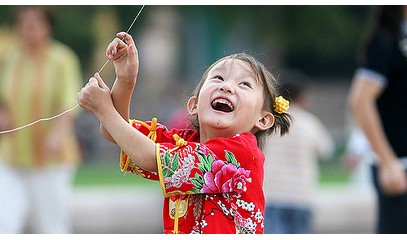 The happiest countries in the world: Norway in first place, China ranked 79th despite economic growth
The ranking takes into account the gross domestic product per person, life expectancy, social welfare, freedom and perception of corruption. Well Australia and New Zealand, Cambodia is the saddest Asian country. Disappointment for India, to 122th place.
20/03/2017 - CHINA – UNITED STATES
A new course in US-China diplomatic relations
US Secretary of State exchanges "warm words" with China's president, avoiding the most sensitive issues for the two countries. The meeting sets the stage for Xi Xinping's visit to the United States.
20/03/2017 - TIBET - CHINA
First Tibetan immolation of 2017: a young 24 year old sets himself on fire
The victim, Pema Gyaltsen, was a farmer. His family beaten by police in Kardze. He is the 147 immolation since 2009. He called for the return of the Dalai Lama and for freedom in Tibet.
18/03/2017 - CHINA-US
US Secretary of State arrives in China, after threats of military options against Pyongyang
by Wang Zhicheng
Today the meeting with Foreign Minister Wang Yi; tomorrow with Xi Jinping. Patience toward North Korea "is over." Proposed boycott of Chinese banks and companies that trade with Pyongyang.