24/02/2017 - MYANMAR – CHINA
Some angry 300 workers destroyed machinery and held captive seven Chinese workers for a few hours over the sacking of a fellow worker. Strikes over low wages are increasing. Many in Myanmar are impatient with China's economic "colonisation".
23/02/2017 - CHINA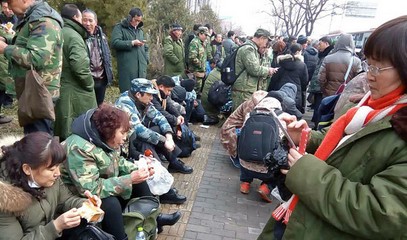 Beijing, army veterans protest: abandoned by the government
Since yesterday thousands have been protesting in front of the Party offices in the biggest demonstration since October. Promises made and not kept, "We have nothing, are in poverty and distress." Arrests and violence in Liulihe, Aiminjie, Datong, Luliang and Harbin.


22/02/2017 - HONG KONG
Hong Kong's former chief executive Donald Tsang sentenced to 20 months in prison
by Paul Wang
He was accused of getting a HK$ 50 million flat in exchange for a radio license. Some 40 character witnesses came to his defence. The family will appeal.
21/02/2017 - ASIA
Annual profits of the Hong Kong and Shanghai Banks down by 62%
by Paul Wang
The cause is "volatile financial conditions", including the US and Brexit. The greater part of the profit comes from operations in Asia. Hang Seng in Hong Kong drop by 41%.


20/02/2017 - CHINA – VATICAN
Funeral of Mgr Casimir Wang Milu: full of love for God and the poor
by Elizabeth Li
Thousands of people, along with scores of priests and some underground bishops, took part in the funeral. He had spent ten years in prison.
18/02/2017 - CHINA - VATICAN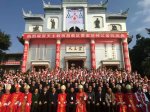 Chinese Catholic: the power to appoint bishops belongs only to the Church
by Baoluo Jiaoyou (保罗教友)
Criticism of Card. Tong's proposal to allow the Chinese government the function to appoint bishops in some way. In the proposed agreement between China and the Holy See, the latter would only have a veto power - not conclusive - on the proposed candidates.
17/02/2017 - CHINA - VATICAN
Lay faithful comment on Card. John Tong's article on China-Holy See relations: Overly optimistic
by Wang Zhicheng
The bishop of Hong Kong is too optimistic. The Patriotic Association is the stumbling block that controls the Church on behalf of the government. Compromise is possible, but the Church will be without commitment for justice and human rights. The underground Church is now a minority.


16/02/2017 - CHINA
Human rights lawyer Wang Quanzhang charged with 'inciting subversion of state power'
by Wang Zhicheng
Wang is one of 300 lawyers arrested during the '709 crackdown' in July 2015. He has been held incommunicado and in solitary confinement, subjected to torture.
16/02/2017 - CHINA-VATICAN
Chinese priest: The life of the faithful is the same with or without China-Holy See agreements
by Shan Ren Shen Fu
The majority of Chinese faithful have no interest in China-Vatican dialogue. They are not affected by the Patriotic Association. This is a mere instrument of government policy.


15/02/2017 - CHINA – VATICAN
Chinese priests: changing the essence of the Patriotic Association is a vain hope
Card John Tong's article on the future of Sino-Vatican dialogue continues to make waves. For one underground priest, the article encourages them to join the Patriotic Association. For an official priest, the Chinese government retains the authority to appoint bishops. Both clergymen believe that there is no difference between "full freedom" and "necessary freedom". The bishop of Shanghai stands as a bitter example.
15/02/2017 - CHINA
Eight die in Xinjiang knife attack.
The three attackers killed by Chinese security forces. Five other people injured in the attack. Suspicion falls on Islamic Uighur separatists.


15/02/2017 - CHINA
Father of three forced to undergo vasectomy
Even after the change of the one child law, the forced sterilization campaigns continue to affect Chinese citizens.


14/02/2017 - CHINA – VATICAN
Mgr Casimir Wang Milu, retired bishop of Tianshui, has died
by Elizabeth Li
The underground bishop spent ten years in prison. In 2003 he was suspended by the Holy See. He was admitted to hospital in late January. The funeral should take place this Saturday, 18 February.
14/02/2017 - CHINA – VATICAN
Doubts and indifference among Chinese Catholics toward Card Tong's article
by Taxiang Lüren (他乡旅人)
Chinese Catholic websites did not publish the article. Many believers think that nothing will change. Card Tong "has tried not to offend the Chinese government". Whilst showing concern for the situation of the faithful, "he did not speak about the hard and demanding life of the Church". After the Ninth Assembly of Chinese Catholic Representatives, some priests expect "chaos" for the Church in China. One scholar offers his thoughts on the matter.
14/02/2017 - UN-NORTH KOREA
UN, China and Russia condemn Pyongyang missile tests
The UN secretary general's condemnation and an invitation to China and the US to work together. Beijing and Moscow ask to avoid "provocative" moves such as joint military exercises and missile Thaad system. Even the Korean bishops opposed to Thaad.