27/02/2017 - CHINA
China's crackdown intensifies through more police surveillance. Chen wants fewer mosques and tighter controls over the young. For him, the ethnic conflict can be settled through greater development in agriculture and textile manufacturing. The authorities intensify their efforts against terrorism, but attacks continue unabated. (Courtesy of the Jamestown Foundation)
by Willy Lam
27/02/2017 - CHINA – NORTH KOREA
China's responsibilities in Kim Jong-nam's murder
by Wei Jingsheng
Why was Kim Jong-nam killed now? Chinese bodyguards were support to protect him. The Communist regime made the operation possible. Diplomatic strategies are changing in East Asia. The threat of North Korean nuclear weapons is pushing the United States and China to reconsider their approach to North Korea. China 's great dissident and "father of democracy" speaks from his place of exile in the United States.
25/02/2017 - CHINA
Shaolin abbot Shi Yongxin cleared of all charges
by Wang Zhicheng
Monks, former monks and monastery employees had accused him of extortion, having mistresses with children, and leading a lifestyle devoid of religion and spirituality. Henan authorities and the State Administration for Religious Affairs cleared him of all charges. Thanks to him, Shaolin has become a successful brand.
24/02/2017 - MYANMAR – CHINA
Hundreds of workers attack Chinese factory in Yangon
Some angry 300 workers destroyed machinery and held captive seven Chinese workers for a few hours over the sacking of a fellow worker. Strikes over low wages are increasing. Many in Myanmar are impatient with China's economic "colonisation".
23/02/2017 - CHINA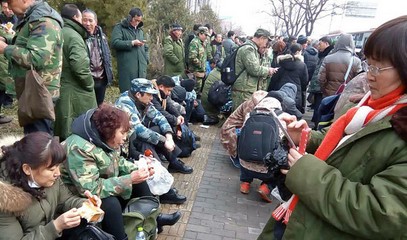 Beijing, army veterans protest: abandoned by the government
Since yesterday thousands have been protesting in front of the Party offices in the biggest demonstration since October. Promises made and not kept, "We have nothing, are in poverty and distress." Arrests and violence in Liulihe, Aiminjie, Datong, Luliang and Harbin.


22/02/2017 - HONG KONG
Hong Kong's former chief executive Donald Tsang sentenced to 20 months in prison
by Paul Wang
He was accused of getting a HK$ 50 million flat in exchange for a radio license. Some 40 character witnesses came to his defence. The family will appeal.
21/02/2017 - ASIA
Annual profits of the Hong Kong and Shanghai Banks down by 62%
by Paul Wang
The cause is "volatile financial conditions", including the US and Brexit. The greater part of the profit comes from operations in Asia. Hang Seng in Hong Kong drop by 41%.


20/02/2017 - CHINA – VATICAN
Funeral of Mgr Casimir Wang Milu: full of love for God and the poor
by Elizabeth Li
Thousands of people, along with scores of priests and some underground bishops, took part in the funeral. He had spent ten years in prison.
18/02/2017 - CHINA - VATICAN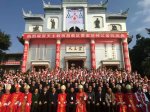 Chinese Catholic: the power to appoint bishops belongs only to the Church
by Baoluo Jiaoyou (保罗教友)
Criticism of Card. Tong's proposal to allow the Chinese government the function to appoint bishops in some way. In the proposed agreement between China and the Holy See, the latter would only have a veto power - not conclusive - on the proposed candidates.
17/02/2017 - CHINA - VATICAN
Lay faithful comment on Card. John Tong's article on China-Holy See relations: Overly optimistic
by Wang Zhicheng
The bishop of Hong Kong is too optimistic. The Patriotic Association is the stumbling block that controls the Church on behalf of the government. Compromise is possible, but the Church will be without commitment for justice and human rights. The underground Church is now a minority.


16/02/2017 - CHINA
Human rights lawyer Wang Quanzhang charged with 'inciting subversion of state power'
by Wang Zhicheng
Wang is one of 300 lawyers arrested during the '709 crackdown' in July 2015. He has been held incommunicado and in solitary confinement, subjected to torture.
16/02/2017 - CHINA-VATICAN
Chinese priest: The life of the faithful is the same with or without China-Holy See agreements
by Shan Ren Shen Fu
The majority of Chinese faithful have no interest in China-Vatican dialogue. They are not affected by the Patriotic Association. This is a mere instrument of government policy.


15/02/2017 - CHINA – VATICAN
Chinese priests: changing the essence of the Patriotic Association is a vain hope
Card John Tong's article on the future of Sino-Vatican dialogue continues to make waves. For one underground priest, the article encourages them to join the Patriotic Association. For an official priest, the Chinese government retains the authority to appoint bishops. Both clergymen believe that there is no difference between "full freedom" and "necessary freedom". The bishop of Shanghai stands as a bitter example.
15/02/2017 - CHINA
Eight die in Xinjiang knife attack.
The three attackers killed by Chinese security forces. Five other people injured in the attack. Suspicion falls on Islamic Uighur separatists.


15/02/2017 - CHINA
Father of three forced to undergo vasectomy
Even after the change of the one child law, the forced sterilization campaigns continue to affect Chinese citizens.