09/12/2016 - MYANMAR
Mgr Philip Za Hawng describes the tragic situation in the northern region of Shan State, where fighting rages between the government army and rebel forces. Civilians have fled to China to escape the fighting. In the meantime, illiteracy and the drug trade grow. The prelate offers a proposal for lasting peace.
by Phillip Za Hawng*
09/12/2016 - BANGLADESH – VATICAN
Prime Minister Hasina to invite Pope Francis for a visit to Bangladesh (photos)
by Sumon Corraya
Card D'Rozario met the prime minister in her office. The apostolic nuncio, Archbishop George Kocherry, was present at the meeting. "On behalf of the 600,000 members of the Christian community that I represent, I express my loyalty to the prime minister and the nation," the cardinal said.
09/12/2016 - INDIA – UNITED STATES
After placing US Christian NGO under supervision, which puts thousands of poor children at risk, India has second thoughts
by Nirmala Carvalho
Compassion International operates in India with 580 partners, providing US$ 50 million a year. In February, the Indian government placed it under its supervision. The group has gone before the US Congress. Radical Hindu group criticises the explicit goal of evangelising children.
09/12/2016 - INDONESIA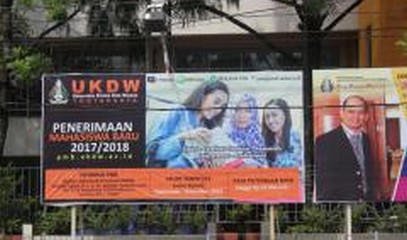 Muslim extremists slam Christian university for "false" advertising
by Mathias Hariyadi
A banner at Duta Wacana University, a Protestant institution, shows a female student wearing a hijab. According to Islamic radicals, a Muslim should not be shown in an ad for a Christian institution. However, for one Muslim student, "no political agenda should interfere with academic studies".
09/12/2016 - INDIA
Sister Meena Barwa: Handmaids of Mary mark Feast of the Immaculate with renewal of vows
by Nirmala Carvalho
Seven nuns operate in Madhya Pradesh. Yesterday 19 new sisters made their profession in Orissa. About 500 sisters in India and Germany. With particular preference for the poor, women and children, working in the field of social work, education and healthcare.
09/12/2016 - TIBET - CHINA
Gansu, Tibetan self immolates invoking the Dalai Lama
The 146th immolation since 2009. Police have taken the victim's body. The scene was filmed. The Dalai Lama: "Safeguarding life as the highest" value.
07/12/2016 - INDIA
In Andhra Pradesh, believers from every religion give thanks to Mary for miracles received
The Gunadala shrine it is one of the most important Marian sites in all of India. It was founded by PIME missionaries who brought a statue of Our Lady of Lourdes in 1928. A non-Catholic family thanked the Virgin for healing their child's heart condition. Offering facial and head hair is a gesture of humility in praying to God.
07/12/2016 - VATICAN
Pope: the secular state is a good thing, but laicism is old-fashioned
In an interview with a Belgian weekly, Francis criticises laicism that "closes the doors to transcendence", which instead is part of the human essence. "[N]o religion as such can foment war. Because in this case it would be proclaiming a god of destruction, a god of hatred." Synodality does not mean "descend[ing] from high to low"; it means instead "listen[ing] to the Churches, harmonis[ing] them, discern[ing]."
07/12/2016 - UAE - IRAQ
Chaldean Patriarch: Save Iraq's cultural heritage threatened by war
by Louis Raphael Sako*
In Abu Dhabi the international conference dedicated to the preservation of cultural heritage in conflict areas. The goal is to collect 100 million to finance projects and initiatives. Unesco: Protection of heritage as "global strategy against hatred and extremism." Mar Sako: "Urgent need for decisive action by the international community" in cooperation with the Iraqi government.


07/12/2016 - INDONESIA
West Java: Islamic radicals disrupt a Christian Christmas celebration
by Mathias Hariyadi
The faithful of the Evangelical Reformed Church were gathered in a hall in Bandung, when dozens of people stormed interrupting the choir and dispersing the crowd: "You cannot celebrate in a place that is not a church."


06/12/2016 - ITALY – ORTHODOXY
For Bartholomew, Christians cannot be indifferent to migrants and fundamentalism
The Ecumenical Patriarch attended Mass in Bari's Basilica of St Nicholas. We "cannot be silent before the scandal of the commodification of people, of religious fundamentalism that claims to act in the God's name, of man's exploitation of man, of the depletion of natural resources for the benefit of a few to the detriment of the many, especially the poorest."
06/12/2016 - SRI LANKA
Sri Lankan fishermen movement leader looks at 20 years of achievements and challenges
by Melani Manel Perera
Herman Kumara, a Catholic, heads the National Fisheries Solidarity Movement. Bridging the gap between southern and northern fishermen, and influencing public policy are some of the group's achievements. Nevertheless, its members still receive threats, and deep ethnic differences persist.
06/12/2016 - CAMBODIA
As New Humanity ends its work in Cambodia, this is "A new beginning," not an end
Present in the country since 1992, the PIME NGO has handed over its activities to local organisations and dioceses. The PIME vicar general attended the closing ceremony. The "final aim of every development organisation should be to 'help people to become independent [. . .].' This is exactly what is happening today."
05/12/2016 - ITALY
For Bartholomew, religions play a fundamental role in creating communion between peoples
The Ecumenical Patriarch of Constantinople received the St Nicholas Ecumenical Prize, an award that Pope Francis in a telegram called a "significant acknowledgment" and a "sign of gratitude" for the services rendered by Bartholomew "to promote an ever greater communion among all believers in Christ."
05/12/2016 - BANGLADESH
Lisi Desai, a disabled Catholic woman who helps hundreds of disabled people in Bangladesh (Photos)
by Sumon Corraya
The young woman is suffering from a degenerative muscle disease contracted at university. In Bangladesh there are more than a million disabled people, abandoned by the authorities and society. She helps educate them to be independent and self-reliant. The Church can change the faithful's way of thinking. People with disabilities are "another aspect of God's grandeur."