26/03/2017 - VATICAN
Baptism inspires us to follow Jesus and judge men and things according to a new scale of values ​​that comes from God, as well as to walk in the light, that is to "abandon false lights". Francis thanked Milan and the Milanese for the warm reception they showed him yesterday. He also said that it is true that "In Milan people are welcomed heart in hand".
25/03/2017 - ITALY – VATICAN
Pope tells 80,000 youth that grandparents can help them find faith, says no to bullying
Parents should strive to educate children about contents, ideas, values and attitudes about life. He urged them to play with their children, take the time to go to Mass with them, visit a park, and remember that they can see and suffer when they argue.
25/03/2017 - ITALY – VATICAN
Pope: in a time marked by speculation, nothing and no one is "foreign" to God
Francis celebrated Mass in Monza before a million people according to organisers. This followed his visit to Milan's San Vittore Prison where he had lunch with inmates. "The Lord loves me as much as he does you," he told them. "Jesus himself is in you and in me; we are sinful brothers".
25/03/2017 - ITALY – VATICAN
Pope in Milan: pastors must teach how to choose in a society that has many cultures
Francis began his visit at the Case Bianche compound, home to three families. He met priests and consecrated people at the Cathedral where he talked about discernment. "Choose the peripheries, reawaken processes, ignite the spent and weakened hope of a society that has become insensible to the pain of others," he said.
24/03/2017 - VATICAN - EU
Pope: Europe is not just an economy, but a way of conceiving man and a capacity for hope
Francis spoke to the heads of state and government of the 27 EU member states on the 60th anniversary of the Treaty of Rome. He told them that the Old Continent is a reality based on the centrality of man, effective solidarity, openness to the world, the pursuit of peace and development, and overture to the future. He also talked about "serious migration crisis" and the populism that is the "fruit of an egotism".
24/03/2017 - VATICAN - GREAT BRITAIN - ISLAM
London attack: The Pope's pain and that of a young Muslim
Pope Francis expresses "prayer and solidarity" for the victims killed in Westminster. A young Muslim apologizes to the victims because terrorists used his religion to cause such violence. Islam "has been taken hostage." Police release the name of the dead attacker: Khalid Massoud, 52, born in Britain. Perhaps he is of Pakistani or Afghan origin. The Islamic State claims him as "one of our soldiers."
23/03/2017 - VATICAN
Pope: if you do not listen to the Word of God, you end up confusing God with the devil
"When a people, a community, even a Christian community, a parish, a diocese, close their ears and become deaf to the Word of the Lord, they look for other voices, other lords, and end up with the idols, idols of the world, the worldliness, that society offers them. They walk away from the living God. "
23/03/2017 - ASIA - ISLAM - GREAT BRITAIN
Indian Church praying for the victims of London attack. The sympathy of world leaders
Cardinal Gracias expresses deep sorrow for an attack that caused a "senseless loss of life." And prays God grant "peace, strength and consolation." Sympathy and solidarity from international leaders. Iran asks to stop the sale of the "weapons to terrorist groups ". Erdogan expresses solidarity with the British, but launches a new attack on Europe.
22/03/2017 - VATICAN
Pope: Protect water, a common good, also by enhancing the cultural and religious significance
The Word of God "feeds a hope that concrete results in sharing in mutual service." "Our hope is not based on our own strength or means, but on the support of God and the faithfulness of His love, that is, on God's strength and consolation of God." "That of migrants is the biggest tragedy since the Second World War".
21/03/2017 - VATICAN
Pope tells young people to remember the past, to have courage in the present and hope for the future
The Message for the 32nd World Youth Day was issued today centred on "The 'great things' that the Almighty accomplished'." In her meeting with Elizabeth, Mary becomes a model. The pontiff calls on young people to avoid being couch potatoes, safe and cosy, urges them to rediscover the relationship with seniors. The Church experience is not a flash mob. The future should be experienced in a constructive way, and "the institutions of marriage, consecrated life and priestly mission" should not be devalued.
21/03/2017 - VATICAN
Pope: the forgiveness of sins "is a mystery" and the first step is shame
Forgiveness received from God, "the wonder he created in your heart" must be able to "enter into your consciousness." "We ask for the grace of shame before God. It 'a great grace! Ashamed of our sins and thus we receive forgiveness and the grace of generosity to give it to others because if the Lord has forgiven me so much, who am I not to forgive? ".


21/03/2017 - ASIA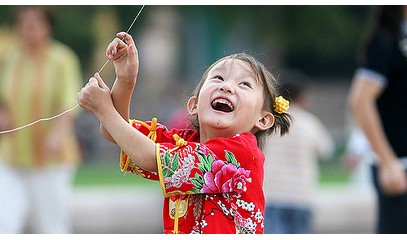 The happiest countries in the world: Norway in first place, China ranked 79th despite economic growth
The ranking takes into account the gross domestic product per person, life expectancy, social welfare, freedom and perception of corruption. Well Australia and New Zealand, Cambodia is the saddest Asian country. Disappointment for India, to 122th place.
20/03/2017 - KYRGYZSTAN
Activists arrested for demonstrating in favour of freedom of expression
The rally went off peacefully. Mavlyan Askarbekov, Aibek Myrza and Azamat Attokurov are among those arrested. People detained will be held for five days in difficult conditions.
20/03/2017 - VATICAN
Pope: St. Joseph gives young people "the ability to dream, to take risks"
"The man who does not speak but obeys, the man of tenderness, the man capable of keeping promises so they may become solid, safe." He is also the guardian of God's dream": the dream of God" to save us all ", of redemption, is confided to him.


19/03/2017 - VATICAN
Pope: Forgetful of great gift of baptism, we seek wells whose waters cannot quench our thirst
At the Angelus Pope Francis comments on Christ's dialogue with the Samaritan woman: "This Gospel is meant for us!". Lent opportunity to encounter Jesus "in prayer, in a heart to heart conversation, see his face in the face of a suffering brother or sister ". Solidarity with the people of Peru, hit by floods. The beatification in Bolzano of Josef Mayr-Nusser, Nazi martyr: a model for the laity and for fathers.